December and January means shorter days. A good time of the year for day trips. Here are some highlights.
December and January have been called "the dark months" for obvious reasons. The days are shorter and the nights are cold.
As much as I love solo trips, even I have a hard time taking off by myself for winter overnighters. When it is dark and cold  by 5PM or so, it is a long night to be in a sleeping bag until dawn breaks at 7AM.
In the past, I've enjoyed this time of the year by taking car camping trips in places sometimes off the beaten path with someone.  When it is off-season, and no one is around, car camping is wonderful. The darkness may come early but the right clothing, some generously warm sleeping bags, a campfire  and the Coleman stove to make some hearty camp fare makes the dark nights a lot brighter. The company is not bad, either. 😉
Alas, there was less vacation time for the someone to spend this year than in the past. someone is *almost* done with her Masters…then we can spend more time in the backcountry together again. Yeah!
So over the past couple of months, it was mainly ski touring with some hiking and even a social outdoors outing thrown in.  Nothing grand or epic, but simply fun.
And, I must confess, it was a nice to be a little closer to home than in years past.
So a mixed bit of trips.
The Christmas week started off on a bit of cultural note. someone purchased a living social coupon for the Denver Zoo.  Now, the zoo is not my first choice of an outdoor destination. But in December, when it was in the low-to-mid 20s, it was great!
Hardly any people. Puffies work for backcountry trips and looking at very large felines from a safe distance!
Having some days off Christmas week, I ski toured with my thru-hiker buddy Garlic to just below the divide.
The view from Rogers Pass Lake was great as always. A bit windy, but we were protected by the trees up until the lake itself. The ski back was quick and exhilarating.
A few days later, someone and I did a ski tour to a place I have not been in a few years. Good views of the continental divide with gradual elevation gain and descent.
Alas, it was more popular with off-roaders than in years past. Even in winter.
I saw some late teens/early twenties people stuck with their stock S-10 pickup.
Hopefully they noticed this sign on the way up! 😉
A few days later, I did a solo ski tour to Lost Lake. A nice little tour in winter.  The road conditions were interesting at times, but it made for a tour with classic winter scenery.
On the way down, I was gain amused by the amount of stuck cars I saw. All three cars I saw stuck were within .25 miles of the winter trail head. Walking a little ways in may have been easier than the expensive tow.  So it goes…
The following day, I did not want to deal with sloppy road conditions again.
So I did a tour in the local open space. Just (barely!) enough snow to ski in. Snow makes the everyday local trail a magical place. Only having to drive about fifteen minutes was great, too.
Last weekend, I finally made it up to Summit County where I stayed overnight Saturday with my buddy Markl and his someone Judy.
We had a classic tour from Breck to Frisco along the mile Peaks Trail
The snow was amazing. Perhaps the best tour I've had on this route. Fluffy, white powder that made for great descents and gliding.
Various ski tours were had throughout the months. But the last weekend saw unseasonably warm temps in Boulder.
I again took advantage of the local foothill trails and did a classic hike up to Green Mountain and back to NCAR.
I rarely hike the foothills in winter preferring backcountry skiing instead. But the lighting was terrific that day. Even my iPhone camera did not take too bad of a shot.
The past six weeks or so did not see me do anything as memorable as this time last winter. But I have no complaints. I was outside and enjoying the local areas that are certainly beautiful in their own right.
The end of January and all of February will be busy, though. Trips to Ouray and Gothic. Backcountry trips to huts and getting to assist with an introductory winter backpacking trip.
Should be a great last part of winter.
And in Mach? someone is back!. 🙂 A trip is planned  that should be enjoyable. Can't wait.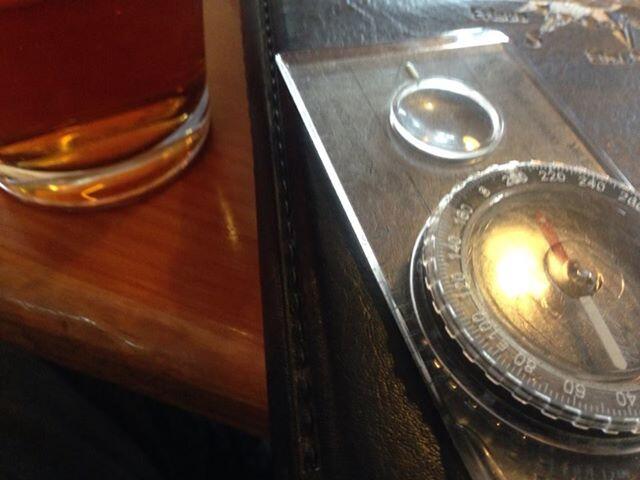 My version of a winter ski pass….